Kindergarten 2 – Johnstone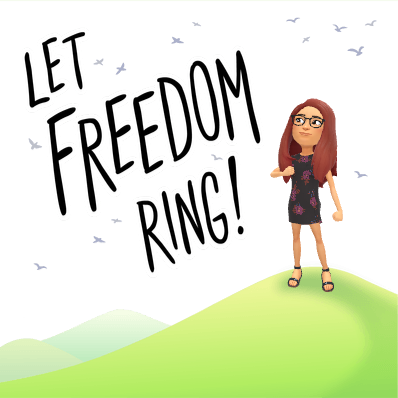 Kindergarten 2:  Ms. Johnstone
January 18th- January 22th
Important Dates:
Monday, January 18, 2021:  No School
Wednesday, January 28, 2021:  Mid-2nd Trimester reports go home today.  (Virtual students sent home in Weekend packets)
Monday, January 25, 2021:  St. Vincent de Paul Food Drive Begins.
Friday, January 29, 2021:  Virtual Scholastic Book Fair Starts Today
Sunday, January 31, 2021:  Opening of Catholic Schools Week
K2 Special Schedule:
Monday: Physical Education:  Mrs. Blasi  (Children must wear their gym uniforms this day with sneakers)
Tuesday:  Art:  Mrs. Waltz
Wednesday: Computers: Mrs. Salvemini and Music: Mrs: Vinovskis (Every other Wednesday)
Hocus Pocus… What's Our Focus!?
Religion:
Chapter 14:  Hearts Are Good 
The Children will learn that Love is a special gift God put in our hearts.  Just as Jesus showed love for his friends the children will learn how they can show love for their friends through kindness.
Math:  We will be working on concepts of greater than, less than, one more, one less, and ordering numbers.
Language Arts:  
Theme for the week: Fresh from the Farm
Essential Question: What kind of things grow on a farm?      
Letter:  Ff & Rr
Literacy Skills:  We have been talking about the settings, characters, and main ideas in stories. 
Sight words: my, are, with, he 
Focus word:  with & he
Decodable Words:  fin, fed, fan, rip, rat, rod, Ron, (We will use the phonics approach to break apart the words  into sounds and blend together to read the word)
Continue to practice all of the sight words on your sight word ring.  
a, like, I, can, the, we, see, to, and, go, you, do, red, yellow, blue, green, purple, orange, brown, black, zero, one, two, three, four, five, six, seven, eight, nine, ten, circle, square, triangle, rectangle, oval, diamond, my, are, with, he, 
Science & Social Studies:   We will continue our learning about Dr. Martin Luther King Jr.  In science we will talk about Slip Sliding on Ice with Scholastic; Let's Find Out Issue, how ice freezes.  We will learn about the presidential Inauguration in Social Studies and our new President Joe Biden
A Note From Ms. Johnstone:
 Last week our theme of the week for our reading unit was trees.   We were learning about how do living things change as they grow.  We learned about penguins in science and did a writing activity to go with it.  For our letter of the week we made Eskimos.  We worked with our teen numbers in math ad practiced our addition facts.   In religion we learned that Jesus is the good Shepherd and that Jesus cares for all of his sheep and calls them by name.  The children will learned that they are like Jesus' lamb.  We will also learned about St. John Bosco.  
   We have been practicing writing in sentences, in our writing workshops and small groups.  The children are continuing to learn that each sentence begins with a capital letter, ends with a punctuation mark, and that there are spaces between each word.  They have been using their phonemic awareness skills they have learned to break apart the words and sight word knowledge to spell on their own.  
   For homework I would like you to continue go over letters and letter sounds, practice counting to 100, go over the sight word rings.  Practice breaking apart the decodable words with your child.  Read any small books that come home with your child.  Have them point to each word as they are reading to you.  Practice addition facts through 5, review them with your child daily for quick recall.
Please pack a second water bottle on gym days, the children come back and are very thirsty!  Thanks!!  
  I am asking that each family please send in a hand sanitizer, a paper towel roll, a container of Clorox style wipes, and  box of tissues some time in the next couple of weeks, I would greatly appreciate it.  Thanks to all of the families that have sent in supplies!!!   You can always message me via Remind or email with any questions or concerns.  Have a great week!! 
Many Blessings,
Ms. Johnstone
Zoom Information:
Ms. Johnstone's Zoom meeting Room:  563 025 9012
Zoom web link   (Password sent via email)
Zoom Schedule sent out via email
Dismissal:
Please send a written note with your child if they will be dismissed differently than what you marked on your Kindergarten Transportation Form.  Thank you.  
Snack/ Lunch:
Please remember to send in a tea towel with your child daily for snack/lunch to cover your child's desk and napkins.  Remember that your child should be able to open all of the items in their lunch box themselves. 
Hot lunch is now available to order.  Remember hot lunches must be ordered a week in advance, we cannot take lunch orders the day of.  Information is available on the school website on how to order.
Scholastic Book Club:
Scholastic Code: QCWNX  Orders can be placed online at Scholastic.com using the scholastic code.
Kindergarten Websites:
Uniforms:

 
Please note Kindergartners may wear their gym uniform everyday all year long.  At this time all students will be allowed to wear their gym uniforms everyday. Students are allowed to wear white, gray, or black sneakers with their gym uniform.  You may also wear HawkWalk shirts as part of you gym uniform.
*More parent information can be found online at www.stjaneschool.com/parents/