Kindergarten 2 – Johnstone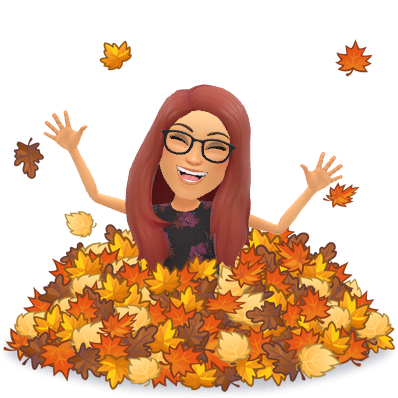 Kindergarten 2:  Ms. Johnstone
October 16th-October 23rd
Important Dates:
Wednesday, October 21st: Student Progress Reports Sent home
Thursday, October 22nd:  Virtual Conferences held via Zoom 4:20pm-6:15pm
Friday, October 23rd, 2020:  Picture make-up day
Friday, October 23rd, 2020:  Noon dismissal: (Kindergarten lunch in classroom: No hot lunch served)
Tuesday, October 27th: Virtual Parent Conferences held via Zoom 3pm-6pm
Friday, October 30th, 2020:  Noon dismissal: (Kindergarten lunch in classroom: No hot lunch served)
K2 Special Schedule:
Monday: Physical Education:  Mrs. Blasi  (Children must wear their gym uniforms this day with sneakers)
Tuesday:  Art:  Mrs. Waltz
Wednesday: Computers: Mrs. Salvemini and Music: Mrs: Vinovskis
Hocus Pocus… What's Our Focus!?
Religion: Chapter 6: Talking to God is Good
This week we will reflect on verbal and nonverbal communication.  We will talk about prayer is about talking with God.  Learn that there are many different ways you can pray to God.  We will learn about St. Anthony.
Math:  We will be working with the numbers 0-10.  The children will be doing activities to practice working with these numbers: 1:1 correspondence, number order, ten frames, subsidizing, numbers before and after, and tally marks.  We will have daily word problems.
Language Arts:  The theme for the week is "Use Your Senses".    
Essential Question:  How do your senses help you learn?
Letter:  S
Literacy Skills:  phonemic awareness (We will be breaking apart words into the different sounds they hear in each word) 
Sight words: six, seven, eight, nine & ten
Focus word: see
Decodable Words:  Sam, am, cat, sap, sat, & sun (We will use the phonics approach to break apart the words  into sounds and blend together to read the word)
Continue to practice the color sight words the numbers words zero to five, and the words: I, can, see, & the. 
Science & Social Studies:   We will be learning about our five senses and talking about the upcoming Presidential election is Social Studies this week.  
A Note From Ms. Johnstone:
  This past week we were busy learning about fire prevention and fire safety.  We also had fun learning about animals and all the ways that they move around in our reading series,  The children have been doing great breaking apart words into sounds to read on their own!  Have them practice this at home. 
   For homework I would like you to continue go over letters and letter sounds, practice counting to 60, go over the sight word rings and identifying numbers and words 0-10.  Please practice breaking apart the decodable words.  
Please pack a second water bottle on gym days, the children come back and are very thirsty!  Thanks!!  
For Halloween we will not be wearing costumes this year, but we will be able to wear Halloween themed shirts that day (school appropriate).  You are allowed to send in a goody bag for the class, we have 17 students, no obligation.   We will not be having a "party" but I will have fun Halloween themed activities planned for the day and I will provide a Halloween themed snack for the children.  
 I am looking forward to seeing everyone on Zoom for conferences!   I will send the Zoom password via Remind this week.  Please download the Zoom app prior to the conference meeting.   You can always message me via Remind or email with any questions or concerns.  Have a great week!! 
Many Blessings,
Ms. Johnstone
Zoom Information:
Ms. Johnstone's Zoom meeting Room:  563 025 9012
Zoom web link   (Password sent via email)
Zoom Schedule sent out via email
Dismissal:
Please send a written note with your child if they will be dismissed differently than what you marked on your Kindergarten Transportation Form.  Thank you.  
Snack/ Lunch:
Please remember to send in a tea towel with your child daily for snack/lunch to cover your child's desk and napkins.  Remember that your child should be able to open all of the items in their lunch box themselves. 
Hot lunch is now available to order.  Remember hot lunches must be ordered a week in advance, we cannot take lunch orders the day of.  Information is available on the school website on how to order.
Scholastic Book Club:
Scholastic Code: QCWNX  Orders can be placed online at Scholastic.com using the scholastic code.
October Orders are placed
Kindergarten Websites:
Uniforms:

 
Please note Kindergartners may wear their gym uniform everyday all year long.  At this time all students will be allowed to wear their gym uniforms everyday. Students are allowed to wear white, gray, or black sneakers with their gym uniform.  You may also wear HawkWalk shirts as part of you gym uniform.
*More parent information can be found online at www.stjaneschool.com/parents/