Kindergarten 2 – Pretopapa
Welcome to Mrs Pretopapa's Webpage- K2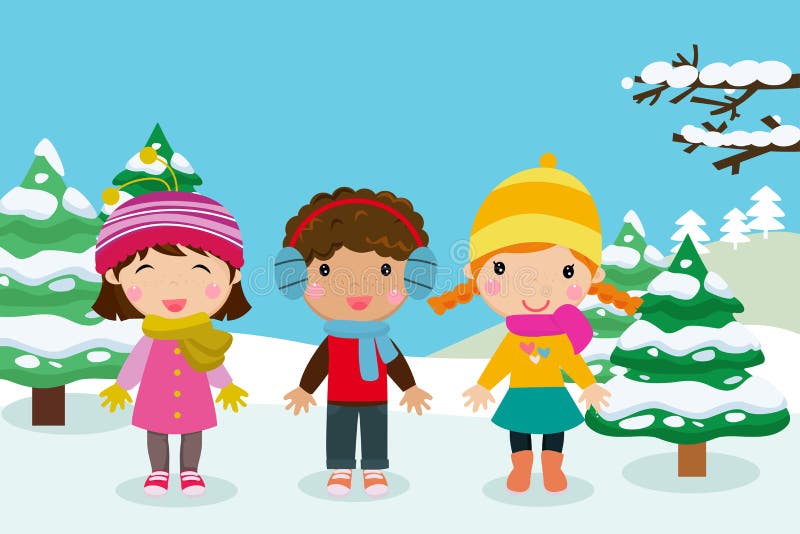 Monday:   Gym uniforms and word rings. 
During this week, please send in donations of dry cereal, oatmeal, pop-tarts, or jelly for the poor.  Kindergarten is also asked to send in a bag(s) of individually wrapped hard candy or mints which will be added to the special treat bags given to our bus drivers, local first responders, and medical personnel.  Thank you in advance for your generosity.
Tuesday:  Library Books 
Wednesday:  
Thursday:  Show and Tell – Letter Ee
Friday:
Sunday, January 30:  Beginning of Catholic Schools Week.  10am mass at St Jane's church to kick off our special week! Join us if you can. Afterwards, you and your family are invited to come see your child's classroom between 12:00 -2:00.  We hope you are able to visit!!
Tuesday, February 1st:  Crazy Hat Day
Wednesday, February 2nd:  Proud to be a Janer day! Children may wear green or gold, St. Jane Spirit Wear or Gym Uniforms.  We will be attending the Dance Marathon and Book Fair. 
Thursday, February 3rd:  We will spend time in the gym for our special Kindergarten Olympics.  Kindergarteners should wear red, white, and blue.
Friday, February 4th:  12:00 Dismissal (No lunch or after care)
HOMEWORK:  Math:  Continue to practice subtraction facts.      Language Arts:  Practice all words on your child's word ring.  Have your child read the following words to you:  Ed, pet, ten, den, net, met, wet, men, up, hot, nap, tip
New Words:  is   little
January 23, 2022
Wow! What a crazy week last week- but we survived!! There is so much excitement in the air when there is snow on the ground. I'm so blessed to share in their joy and listen to their stories every day. They make me laugh and smile!!! 
As you saw in the pictures, we now have a new Smart Board in our classroom!  We have been learning how to use it throughout the week.  This is something the children are able to interact with.  As I learn how to use the board, the children will have more opportunities to use the board as well. It sure is a lot to learn, but lots of fun! 
Kindergarten will not receive a mid-trimester progress report through email.  We are working on each child's individual mid-trimester assessment.  (The weather has not been cooperating with us!) We will let you know when we have completed all of them and then we will send your child's assessment home in their folder.  These assessments are for you to see which areas your child may need more practice.  Please keep the assessment as a reference for items to practice with your child.
RELIGION: We had so much fun learning about all the things we can do with our hands. God has given us our hands to be able to do wonderful things with them.  God works through our hands to show others his love.  Ask your child to tell you the story about the two blind men.  We also discussed St. Vincent De Paul and the work he did for the poor.  Next week, your child will use their hands to contribute to the poor and needy. I hope you enjoyed the beautiful pictures they drew of how they can use their hands to do God's work. They were so creative!!! (Warms my heart!!! )
MATH:  We are continuing to work with the numbers 11-20.  Your child should recognize each number, write the numbers correctly, count objects, write and recognize tally marks to 20, identify the numbers that come before, after, more, less, and draw the correct number of objects for a given number.  Please continue to practice the subtraction facts through 5. 
LANGUAGE ARTS:  Our letter last week was Hh.  We spend a lot of time each day practicing so many skills for reading.  We are constantly blending sounds to form new words.  We do this both through listening to sounds and reading the letters to form the sounds.   We substitute letters and sounds to read new words.  Our reading sentences are getting longer and we are expected to recognize all the words on our word rings.  We use a variety of activities to help us learn our skills:  hands-on activities, songs, white boards, play doh, puzzles, worksheets, books, etc.  Our days are filled with so much learning in so many fun ways.  Please spend time reading with your child.  This time is so special.  Don't let it pass you by.  This special time spent together will help your child to become a life-long reader.
Phonemic awareness is the understanding that spoken words are made up of individual sounds, which are called phonemes.  A child who is phonemically aware is able to isolate sounds, manipulate sounds, blend and segment the sounds into spoken and written words.
There are 8 Phonemic Awareness Skills we will be working with on a daily basis:  Rhyming (rhyme recognition and production); Onset Fluency (isolating the initial phoneme); Blending; Isolating Final or Medial Sounds; Segmenting (syllables or sounds in words); Adding/Deleting/Substituting Sounds.  We will also be working with Alphabet Knowledge and Language Awareness (words in sentences).
CENTERS: (hope you enjoy the pictures of centers!)  1.  Teacher Table – Journal   2.  Numbers to 20   3.  Letter Art – horse  4.  100 Boards   5.  Snowman at Night art   6.  Play Doh   7.  Snowman at Night writing   8.  Kinetic Sand   9.  Winter Words with letters   10.  Hot Cocoa art
As always, never hesitate to contact me for anything :). 
Mrs. Pretopapa
Kindergarten Teacher
St. Jane Frances de Chantal School 
kindergarten2@stjaneschool.com 
"Specials" Schedule for K-2:
Monday:  Gym  (All children must wear gym uniform and white or black sneakers.) 
Tuesday:  Spanish (every other week) and Art
Wednesday:  Library
Thursday:  "Thankful Thursday" afternoon fun!
Friday:  Computers and Music
Kindergarten Websites:
Uniforms:

 
Please note Kindergartners may wear their gym uniform everyday all year long.  At this time all students will be allowed to wear their gym uniforms everyday. Students are allowed to wear white, gray, or black sneakers with their gym uniform.  You may also wear HawkWalk shirts as part of you gym uniform.
Beginning November 1st, all children will need to be wearing the winter uniforms purchased through Flynn & O'Hara .  Here is what your child may wear: 
GIRLS: 
 November 1 through March 31:   Plaid jumper, white Peter Pan collar long or short sleeve blouse; dark green knee socks/tights; black or brown leather-like non-skid dress shoes(heels no higher than one inch); dark green sweater is an option.  Option 2:  Tan pants, green golf shirt with school logo; brown, dark green, or tan socks; black or brown leather-like non-skid dress shoes(heels no higher than one inch).  No belts, please.  (Dark green sweater is always an option.)
May not wear nail polish or hoop/dangle earrings. 
BOYS:  
 November 1 through March 31:  Tan dress pants; green golf shirt with school logo; brown, dark green, or tan socks; black or dark brown leather-like non-skid dress shoes.  No belts, please.
Gym Uniform:  November 1 through March 31:  green T-shirt with school logo, grey sweatpants with school logo, white socks,  white or black sneakers( laces or velcro – NO LIGHT-UPS).  Optional:  grey sweatshirt with school logo.  Gym uniform may be worn everyday in Kindergarten.
*More parent information can be found online at www.stjaneschool.com/parents/9