Kindergarten 2 – Blessing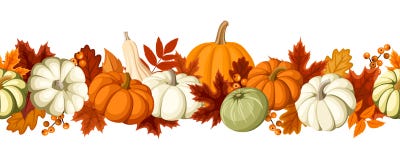 October 13, 2019
Important Information:
Monday:  No School.
Tuesday:  Picture Day.  Children must wear school uniform, preferably no gym uniform, since this picture will be in the school yearbook.
Thursday: Parent/Teacher Conferences.
Friday:  Field Trip to Seiple Farms.  Children need to wear gym uniform, play sneakers may be worn and not the white school sneakers.  Also, everyone needs to bring a packed lunch.  We will eat in the classroom when we return, since we will miss our scheduled cafeteria time.  Hot lunch will not be an option.
This is what we worked on this week:
RELIGION:  We learned that prayer involves both listening and responding to God.  We learned what the word 'Amen' means at the end of a prayer.  We attended the Living Rosary on Thursday.
MATH:  We are now focusing on printing and recognizing numbers 0-10.  We are also learning ten frames. 
Please continue to review position words:  inside, outside, on, off, above, below, in front of, behind, beside.  Practice these with your child at home using household objects.
Math Centers on Thursday and Friday.  The activities included: Geoboards / Fall bump game with numbers / shape puzzles / Fall numbers and counting objects / paper shape designs / pumpkin counting / shape pictures / number puzzles / Ipads
LANGUAGE ARTS:  We are now focusing one letter each week. This week our letter was Mm.  We practiced words that begin with the /m/ sound and words that end with the /m/ sound.  This week your child completed one writing assignment.  Writing is ongoing and will be worked on throughout the year.  We meet daily in small groups to practice letters, sounds, and reading short stories.
CENTERS:  Listening / IPads / Writing / Fine Motor- make pictures with pom poms / ABC Work- magnet match with upper and lowercase letters / Art- shape spiders / STEM / Word Work- read it, write it, build it / Letter Stamping- Mm and 'm' words
SOCIAL STUDIES:  We learned about Christopher Columbus.
SCIENCE:  We discussed fire safety.  The Wilson Fire Department was here for a visit on Tuesday. 
STUDENT OF THE WEEK:  Gavin W.
Specials:
Monday:  Gym
Tuesday:  Spanish and Art
Wednesday:  Music and Computers
Friday:  Library
Please never hesitate to contact me via email or the Remind App. 
More parent information can be found at www.stjaneschool.com/parents/
Enjoy the three day weekend!
Mrs. Blessing