Kindergarten 2 – Johnstone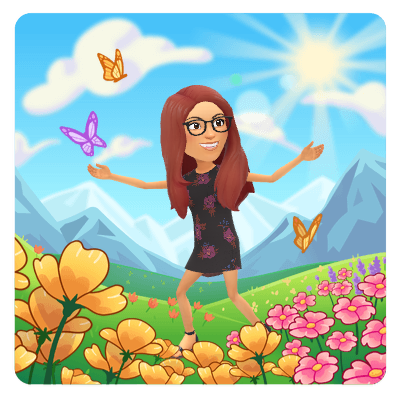 Kindergarten 2:  Ms. Johnstone
April 6th – April 9th
Important Dates:
Tuesday, April 6, 2021: Summer uniforms begin
K2 Special Schedule:
Monday: Physical Education:  Mrs. Blasi  (Children must wear their gym uniforms this day with sneakers)
Tuesday:  Art:  Mrs. Waltz
Wednesday: Computers: Mrs. Salvemini and Music: Mrs: Vinovskis (Every other Wednesday)
Friday:  Health: Mr.  McGarvey, 12-12:30pm
Hocus Pocus… What's Our Focus!?
Religion:
Chapter 19:  Seeds Are Good
The children will learn how a new life arises after something dies.  They will learn that the cross represents new the new life we have received through Jesus' death.  We will practice the Sign of the Cross.  
We will Learn about The Feast Day of St. Bernadette.
Math:  We will continue to learn about time.  We are learning the difference between digital clocks and analog clocks, how to tell time to the hour on analog clocks, reinforcing the days of the week and the months of the year, talking about day and night (AM and PM).  
Language Arts:  
Theme for the week: Good Citizens
Essential Questions: What do good citizens do?
Letter:  Long /i/ 
Literacy Skills:  We have been talking about the settings, characters, the main idea in the story and the plot.  This week we will be talking about the plot (problem and solution). 
Sight words: help, too, has, play, where, look
Focus words:  has, play
Decodable Words:  bike, ride, line, kite, mile, time  (We will use the phonics approach to break apart the words  into sounds and blend together to read the word)
Continue to practice all of the sight words on your sight word ring.  
a, like, I, can, the, we, see, to, and, go, you, do, red, yellow, blue, green, purple, orange, brown, black, zero, one, two, three, four, five, six, seven, eight, nine, ten, circle, square, triangle, rectangle, oval, diamond, my, are, with, he, is, little, was, she, for, have, of, they, said, want, here, me, this, what, help, too, has, play, where, look
Science & Social Studies:   We will learn more about baby animals with the Scholastic magazine Let's Find Out Magazine: A Big Day for Ducklings! and Spring with Spring is in the Air.
A Note From Ms. Johnstone:
       We learned about long/a/ words last week and continued our Unit on Growing Up!  We talked about ways the children can help out now that they are growing up.  We started our math unit on time and learned about parts of the analog lock, the children had fun finding different times on the clock and making their own analog clock.  You can use the clock they made to practice at home.  Have them practice finding different times to the hour.  We also did an activity reinforcing the months of the year and have been learning their corresponding numbers.  In religion we continued to learn about The Stations of The Cross and the final station, Jesus is Risen.  We did some art related projects.  We made some grapes on the vine for the long /a/ art project this week.  
There will be homework this week on Tuesday and Wednesday night.  Please practice your sight word rings and subtraction fact cards daily.  Please have your child read and mini books that are sent home.  Encourage your child to write!  Maybe have them keep a daily journal, where they write a short sentence and draw a picture about it.  They should be spelling the words themselves, they can sounds it out the best they can. 
 You can always message me via Remind or email with any questions or concerns.  Have a great week!! 
Many Blessings,
Ms. Johnstone
Zoom Information:
Ms. Johnstone's Zoom meeting Room:  563 025 9012
Zoom web link   (Password sent via email)
Zoom Schedule sent out via email
Dismissal:
Please send a written note with your child if they will be dismissed differently than what you marked on your Kindergarten Transportation Form.  Thank you.  
Snack/ Lunch:
Please remember to send in a tea towel with your child daily for snack/lunch to cover your child's desk and napkins.  Remember that your child should be able to open all of the items in their lunch box themselves. 
Hot lunch is now available to order.  Remember hot lunches must be ordered a week in advance, we cannot take lunch orders the day of.  Information is available on the school website on how to order.
Scholastic Book Club:
Scholastic Code: QCWNX  Orders can be placed online at Scholastic.com using the scholastic code.
Kindergarten Websites:
Uniforms:

 
Please note Kindergartners may wear their gym uniform everyday all year long.  At this time all students will be allowed to wear their gym uniforms everyday. Students are allowed to wear white, gray, or black sneakers with their gym uniform.  You may also wear HawkWalk shirts as part of you gym uniform.
*More parent information can be found online at www.stjaneschool.com/parents/