Welcome to Mrs. Bozzi's 2B Class Page!
Important October Dates: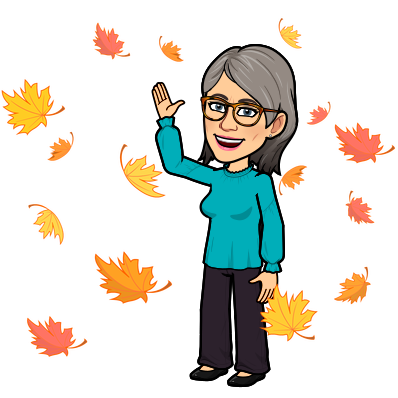 Tuesday, October 27- Parent Teacher Conferences 4:00 – 6:00
Friday, October 30- 12:00 Dismissal
Week of 10/26
Religion: Unit 2 Review and Test
Math: Will will begin two-digit subtraction. Practice those math facts!!! First In Math has great practice drills.
Reading and Language Arts:
Essential Question:  What can animals in stories teach us?
Close Reading of Complex Text: Ask & answer questions to demonstrate understanding of key details in a text.
Writing: Draw evidence from fiction.
Speaking and Listening: Engage in collaborative discussions about animals in stories.
Content Knowledge: Investigate what traditional tales explain about a culture.
Language Development: 
  Grammar:  Use singular and plural nouns and including commas in a series.
  Develop oral vocabulary:  Introduce affection, crave, frustrated, nourishment, seek.
  Acquire and use academic vocabulary: believe, delicious, feast, fond, lessons, remarkable, snatch,   stories.
Foundational Skills: 
  Phonics: Introduce and blend words with short and long "u"
  Spelling: mule, fuse, plum, use, dug, cub, hum, huge, must, fun, rope, nose, look, yes, their.
  High frequency words: change, cheer, fall, five, look, open, should, their, won, yes.
  Fluency: Expression
A detailed summary is sent home with your child every Friday.  Save that weekly outline to review for Friday's Spelling and Reading Test.
Science:  Scientific Method steps using a Candy Corn experiment
Social Studies:  Introduce map skills using Flat Stanley Project
Homework:
Monday:  Religion p. 59-60, Math Review Worksheet, Spelling p. 32
Tuesday: Religion p. 62 and study for unit 2 test, Math 15 minutes FIM, Spelling p. 33
Wednesday:  Religion p. 65-66 study for test, Math p. 54, Spelling p. 34 Test Folder Sign and Return
Thursday:  Religion pray a decade of the Rosary , Math p. 55, Grammar p. 34, Spelling study for test
Supplies:
Thank you for covering books, copybooks, folders, and sending in supplies!!!  If you have not sent in a roll of paper towels for your child please do so.  We work hard to keep our areas sanitized. I will let you know when supplies need to be replenished.
Specials:
Monday:  Gym – Please wear gym uniform to school.
Tuesday: Art
Wednesday:  Computers
Thursdays: Spanish and Health (2nd half of the year)
Fridays:  Music
Snack:
Please send a cloth napkin or tea towel to cover your child's desk at snack and lunch time.  Snack should be limited to 1 item that your child is able to open without assistance.  Please be sure that the snacks are peanut and tree nut free due to student allergies.
Lunch:
Please be sure that packed lunches are peanut and tree nut free due to student allergies. We will be eating lunch in our classroom.
Dismissal:
Please send in a written note if your child will be dismissed differently than indicated the first week of school.
Extended Care:
Please see the school website for more information. 
Remind Link:
https://www.remind.com/join/class2b202
Zoom Link:
https://us04web.zoom.us/j/8358302929?pwd=RmZ1VDgzZGd1Qm5wdndPVkxuNDVmdz09
I will send you the password on Remind.
Email:
class2b@stjanescool.com
Please reach out to me for any reason or concern! I am praying for a safe and healthy year!  
Yours in Christ,
Mrs. Bozzi
Helpful Links
Religion: LoyolaPress     Grade 2 Religion Resources
ABCya! Second Grade Games and Apps   Math, Language Arts, Reading, and more
Sadlier-Oxford Math   Grade 2 Practice Skills, Math Minutes
Glencoe McGraw-Hill Math Virtual Manipulatives
NCTM Illuminations  Math Interactives