Welcome to Mrs. Kelton's 2A Class Page!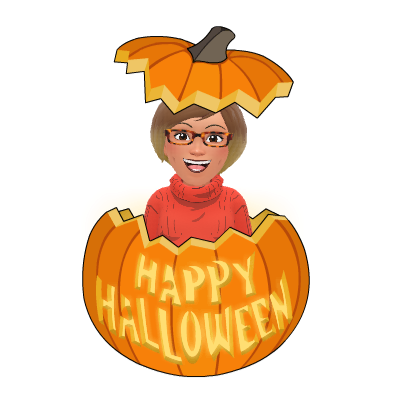 Important Dates and Information:
If you have not sent in a roll of paper towels, please do so.  Each child keeps a roll on their desk.  Also, ask your child if they need a personal pack of tissues or hand sanitizer.  Thank you so much!! 😍

Tuesday, October 27- Parent Teacher Conferences 4:00 – 6:00 (via ZOOM)
Friday, October 30- 12:00 Dismissal – Dress Down Day in Halloween Colors                         
        You may send in a goody bag, with individually wrapped candy) for the class, we have 15 students, no obligation. 
Notices and Reminders:

 
 Zoom:  Click here to access my Zoom meeting or by logging into Zoom, clicking on  "Join a Meeting" and typing in my ID Number  889-925-5509  (password will be sent to you)
To Join REMIND:  Click  here                
SJF Communication Folder:  Please refer to the Weekly Communication Folder for additional school information.
Scholastic Book Club:  Class Code GTNWX. Order online or send in check (payable to Scholastic Books) with order form. 
                                               November book orders due Tuesday, November 17th.
RELIGION:
Chapter 8:  Jesus Calls Us to Live in Love
  This week we will complete Unit 2 with our test on Wednesday.  Scroll down to the bottom of this page and click on the Religion hyperlink where you will find a great interactive Unit 2 Review for your child.  "Stump the Shepherd"
MATH:
   This week we will complete our chapter on addition with and without regrouping.  The chapter test will be on Tuesday.  On Wednesday we will begin our chapter on subtraction of 2-digit numbers with and without regrouping.  We will also be working on interpreting information from a table.   Please stress to your child the importance of ALWAYS starting with the ones place when adding and subtracting 2-digit numbers.
ELA:
Unit 2 Week 2:  
Essential Question:  What can animals in stories teach us?
Close Reading of Complex Text: Ask & answer questions to demonstrate understanding of key details in a text.
Writing: Draw evidence from fiction.
Speaking and Listening: Engage in collaborative discussions about animals in stories.
Content Knowledge: Investigate what traditional tales explain about a culture.
Language Development: 
  Grammar:  Use singular and plural nouns and including commas in a series.
  Develop oral vocabulary:  Introduce affection, crave, frustrated, nourishment, seek.
  Acquire and use academic vocabulary: believe, delicious, feast, fond, lessons, remarkable, snatch,   stories.
Foundational Skills: 
  Phonics: Introduce and blend words with short and long "u"
  Spelling: mule, fuse, plum, use, dug, cub, hum, huge, must, fun, rope, nose, look, yes, their.
  High frequency words: change, cheer, fall, five, look, open, should, their, won, yes.
  Fluency: Expression
A detailed summary is sent home with your child every Friday.  Save that weekly outline to review for Friday's Spelling and Reading Test.
HOMEWORK: 
Monday
Religion –  p. 59 – 60
Math –  Review Worksheet for Test
Spelling –  p. 32
Tuesday
Religion –  Study for Unit 2 Test
Math –  Play First in Math for 15 minutes
Spelling  p. 33
Wednesday
Religion – p. 65-66
Math –  p. 54
Spelling –  p. 34
Sign and Return Test Folder
Thursday
Religion-  Pray a decade of the Rosary
Math –  p. 55
Grammar- p. 34
Spelling –  Study for Test
SPECIALS:
Monday: Gym
Tuesday: Art
Wednesday:  Computers & Music
Thursday:  Spanish & Health (2nd half of year)
SNACK/LUNCH:
Please send a cloth napkin or t-towel to cover your child's desk at snack and lunch time.  Snack should be limited to 1 item that your child is able to open without assistance.  Please be sure that the snacks are peanut and tree nut free due to student allergies.
Hot lunch program began after Labor Day, Tuesday, September 8th.  Please be sure that packed lunches are peanut and tree nut free due to student allergies. We will be eating lunch in our classroom.
DISMISSAL:
Please send in a written note if your child will be dismissed differently than indicated the first week of school.
EXTENDED CARE:
Please see the school website for more information.    
God Bless,
Mrs. Kelton 💖
Helpful Links
Religion: LoyolaPress     Grade 2 Religion Resources
Reading:  https://connected.mcgraw-hill.com/connected/pictorialLoginSchool.do?code=k2y9
ABCya! Second Grade Games and Apps   Math, Language Arts, Reading, and more
Sadlier-Oxford Math   Grade 2 Practice Skills, Math Minutes
FirstInMath (log in, reinforce and enhance math skills and concepts)