Welcome to Mrs. Darno's Class Page
First Reconciliation News:
If any parents missed the 2nd parent meeting for 1st Reconciliation on December 6th or 14th, please check out this update to the make-up that was scheduled for next week:
Due to the large number of COVID cases, Mr. Kimmel changed the make-up parent meeting scheduled for next week, Wednesday, January 19th to online instead.
Here is the link to watch the 2nd Parent Meeting by Fr. Guency for 1st Reconciliation:
(Please watch before Friday, January 21st. Simply watch the video and submit the online form that you watched it.)
***Video to help practice for 1st Reconciliation: https://youtu.be/_fCAkld2Ca8
Important Dates:
Sunday, January 30- Catholic School Week begins- 10:00 Mass; Open House; Scholastic Book Fair 12 noon to 2 pm
Monday, January 31- 6:30 pm Family Rosary in School Chapel
Tuesday, February 1- Crazy Hat and Sock Day- with school uniform
Wednesday, February 2- Proud to be a Janer Day!  Dress down in green and gold.  Dance Marathon in gym.
Thursday, February 3- Religion Bee- grades 1 and 2- 11:00 on Facebook Live, First Reconciliation at Main Church
Friday, February 4- 12:00 Dismissal
Monday, February 21- No School, President's Day
Important Reminders:
Work on shoe tying with your child. Here's a helpful video: https://youtu.be/c79wsBqDW1A
NUT cards can not be used for Fridays. It is Mass day.
Sharpen 5 pencils BEFORE school EVERY day.
Sign homework book every night AFTER you check that your child completed all work.
Homework:
SIGN YOUR CHILD'S READING LOG and HOMEWORK COPYBOOK AFTER YOU CHECK THEY COMPLETED ALL WORK! 
Monday, Jan. 24:  Return library books for tomorrow!
Religion- p. 114-115
Math- wb 81
Spelling- p. 70/ test
Letter c
Read for 10 minutes/ log
Sharpen 5 pencils for tomorrow
Tuesday, Jan. 25:
Religion- Practice your first confession steps, watch video above
Math- wb 82
Handwriting- p. 51/ cursive assessment tomorrow
Read for 10 minutes/ log
Sharpen 5 pencils for tomorrow
Wednesday, Jan. 26:
Religion- p. 116/ test Chapter 15
Math- wb 83
Spelling- p. 72
Read for 10 minutes/ log
Sharpen 5 pencils for tomorrow
Thursday, Jan. 27:
Religion- Study steps of confession and Act of Contrition
Math- wb 85
Spelling- p. 73
Read for 10 minutes/ log
Sharpen 5 pencils for tomorrow
Upcoming Tests:
(Test dates will be above on each day's homework. The following is for your knowledge and preparation.)
Religion- Study the Act of Contrition and steps in Reconciliation
Spelling- See this week's list in your child's Spelling book- Long u
Grammar- 
Math- money
What Are We Learning? Ask your child to tell you about..
Religion…Please make sure you are reading and discussing Religion homework every night with your child. We are learning about confession and will continue to do so until February. They have many questions, concerns, fears, and excitement about this Sacrament. Our job is to send the message that Reconciliation is a special meeting with Jesus.We need to remind them that Jesus loves them and will forgive them no matter what. We should be reminding them to look into their hearts every day and asking 2 important questions,"What have I done to show God and others that I love them?" and "What have I done that doesn't show God and others love?" These questions will lead them to making an honest confession. Remind them that no one but the priest (who acts as Jesus) will hear their sins and no one will know of them except for Jesus. He will forgive them. I explained that confession is like a window. When dirty you can't see in but when cleaned, you can. Like your heart- when sins are confessed, your heart gets cleaned. It's such a beautiful sacrament. Many students have told me that their parents went to confession this week. How wonderful! Thank you for being good examples.
Math…counting change
Reading …
Have you heard about our new reading website Epic? It is free but unfortunately shuts down daily at 4pm. If your child wants to use it after school, they must log in before then.
Go to www.getepic.com/students and enter die1444 for our code. They may even use this website for their choice reading every night and are able to choose any book! Enjoy!
This year we are using Reading Notebooks. In this notebook, the children are thinking and writing about their choice reading books. We are using "Think Marks" as a way to think about our reading differently than we ever have done before. These ThinkMarks help them wonder..was there something that was funny (LOL)? exciting? important? Maybe they have a prediction to write about or a heartwarming part to tell about. This thinking will help them grow as readers!
Language Arts…
Handwriting……We are continuing to do an awesome job learning cursive. They need to practice at home to learn the strokes. We will finish lowercase before upper case letters
Spelling/Phonics…long vowels, spelled with vowel teams
Grammar…combining and rearranging sentences, punctuation
Science… Weather and Clouds- We are studying the different types of clouds and the different weather they bring. We made cloud foldable with cotton. It was SO much fun!
Continuing observation of our decomposing pumpkin is ongoing; we are tracking the changes in our science observation notebooks
Social Studies... This week we travel to JAPAN!
Continuing our travels around the world with our "flat selves". Our student "passports" got stamped for the 3rd time! Our destinations have been Florida (The Florida Everglades),  Paris, France, and Mexico.
  Helpful Links:
Religion: LoyolaPress     Grade 2 Religion Resources
ABCya! Second Grade Games and Apps   Math, Language Arts, Reading, and more
Sadlier-Oxford Math   Grade 2 Practice Skills, Math Minutes
Glencoe McGraw-Hill Math Virtual Manipulatives
NCTM Illuminations  Math Interactives
My Zoom link is:
Mr. Putter & Tabby Collection (Mr. Putty & Tabby: Bake the Cake, Fly the Plane, Pick the Pears, Pour the Tea, Row the Boat, Take the Train, Toot the Horn, Walk the Dog, Stir the Soup, Make a Wish, Catch the Cold, Feed the Fish, Paint the Porch…) 

Paperback – January 1, 2012

by 
Fly the Plane: Mr. Putter's cat named Tabby is bothered by toys that fly. So when Mr. Putter brings home a little toy biplane that's supposed to really fly, he and Tabby are in for quite an adventure.
Clear the Decks: Mrs. Teaberry, suggests a sightseeing cruise. The boat makes them feel free! Plus they get orangesicles! But when it's time to go home, there's a little problem with Mrs. Teaberry's good dog, Zeke.
Pick The Pears: Mr. Putter dreams of all the juicy things he loves to eat, but most of all, he dreams of pear jelly. There's only one problem–cranky legs keep him from climbing up to pick the pears.
Cynthia Rylant is a Newberry medalist and the author of many acclaimed books for young people. She's well known for her popular characters for early readers, including Mr. Putter & Tabby and Henry & Mudge.
Special Schedule:
Monday- Gym
Tuesday- Library, Spanish (every other week)
Wednesday- Music, Computers
Friday- Art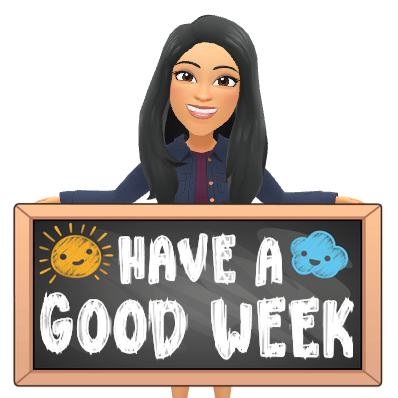 If you need to contact me: class2a@stjaneschool.com
2nd Grade Back to School Slideshow – September 2021