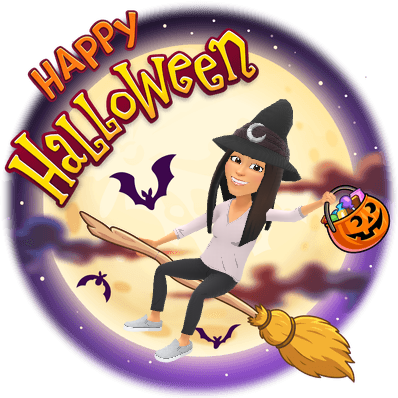 Week of  October 26 – October 30, 2020
Important Information:
Book orders due by Thursday, Oct. 29.  Online code: QZVW8
Parent/Teacher Conferences: October 27. 
Friday, October 30- 12:00 Dismissal (snack in school, no lunch)
This week in first grade we will learn:
Religion:
The students will be able to define a saint as a person who loves God on earth and now lives with God in heaven, explain that God calls everyone to be a saint, pray the Litany of Saints, learn about the lives of Saint Teresa the Little Flower and Saint George.  We will continue to pray the Rosary's sorrowful mysteries.
ELA:
Jobs Around Town
Essential Questions: What jobs need to be done in a community?
Close Reading of Complex Text: cite relevant evidence from text; describe character, settings, and events; Retell the text 
Writing: Draw evidence from realistic fiction text; Write opinion text; Conduct short research on jobs in a community
Speaking and Listening: Engage in collaborative conversation about a community; Retell and Discuss Good Job, Ben!; Present information on the community
Content Knowledge: Explore the work people do. 
Language Development: Conventions- nouns; Develop oral vocabulary (occupation, community, equipment, fortunately, astonishing)
Foundational Skills: Phonics- short e spelled e and ea; inflectional ending -ed; Spelling words (leg, beg, men, hen, head, bread, grass, spin, there, again); High Frequency Words (again, help, new, there, use)
Math: 
The students will be able to recognize the relationship between addition and subtraction, use related addition facts to check subtraction, identify addition and subtraction facts to 12 in a fact family, use subtraction facts to find the missing addend.
HOMEWORK:
Monday:  Religion- read pg. 234 ; Math- workbook pg. 41 ; Spelling- pg.27 
Tuesday:  Math- workbook pg. 42 ; Spelling- pg. 28 ; Reading- read story to a grown up (book will be in folder) 
Wednesday:  Math- pg. 43 ; Spelling- pg. 29 ;  Reading- read story to a grown up (book will be in folder) 
Thursday:  Religion- talk about the saints ; Math- pg. 44 ; Spelling- study for test 
Friday:  Attend Mass on the weekend.
TESTS/QUIZZES
Friday–  Spelling Test and Reading Test (unit 2, week 1)
SPECIALS:
Monday- Gym
Tuesday- Computers 
Wednesday- Art  
Friday- Health and Music
Have a nice week, 
Mrs. Blessing
email: class1b@stjaneschool.com